September 8, 2020
LANCERS TO ANNOUNCE RETURNING PLAYERS
WITH SAFE COVID PROTOCOLS
September 8, 2020
(Rochester, NY) The Rochester Lancers of the Major Arena Soccer League will announce 21 returning players for the 2021 season on Sunday, September 13th. This date represents the 50th anniversary of the Lancers 1970 NASL team winning Rochester's First Professional Soccer Championship.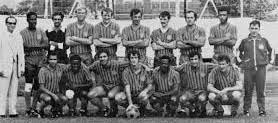 1970 NASL Lancers
Due to COVID concerns Rochester's ONLY professional soccer team decided to purchase 50 commercials on all local television stations throughout the day on Sunday, September 13th to announce the 21 returning players and their coaching staff for 2020/2021.
"We wanted to have a huge press conference to announce our 21 returning players for 2021 at the IDE Family of Dealerships. However, with covid concerns we decided to try something that has never been done." said Salvatore 'SoccerSam' Fantauzzo.
"We will also announce aggresive discounts on 2020/2021 season tickets to help our fans during these challenging times." said Director of Operations Kayla Klark Kent-Moreira "The historic replica jerseys will also go on sale to the public on the 13th."
The Lancers will wear replica jerseys throughout the season representing the 1970 Lancers championship team, the 1981 Rochester Flash and the 1996 Rochester Rhinos. The game worn jerseys will be auctioned off to raise money and awareness for Rochester based charities.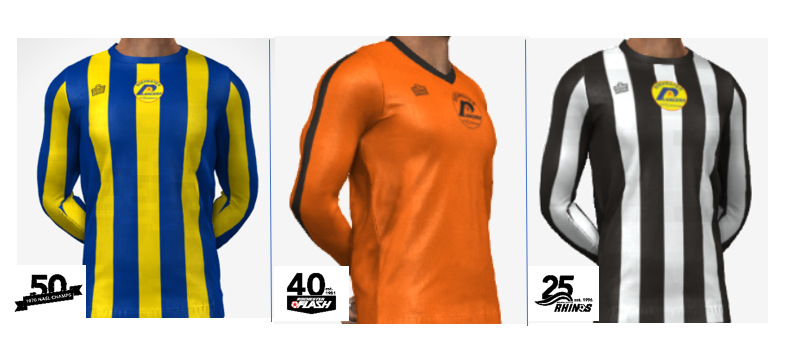 2020/2021 MASL Lancers Jerseys
The Rochester Lancers are a professionally operated Not-For-Profit organization determined to develop the game of soccer in Monroe County and give back to local Rochester charities.
RLancers.com
Contact: SoccerSam ∙ SoccerSam@SoccerSam.com ∙ (585) 259-5425 OR Kayla Kent-Moreira ∙ Kayla@RLancers.com ∙ (585) 590-7140